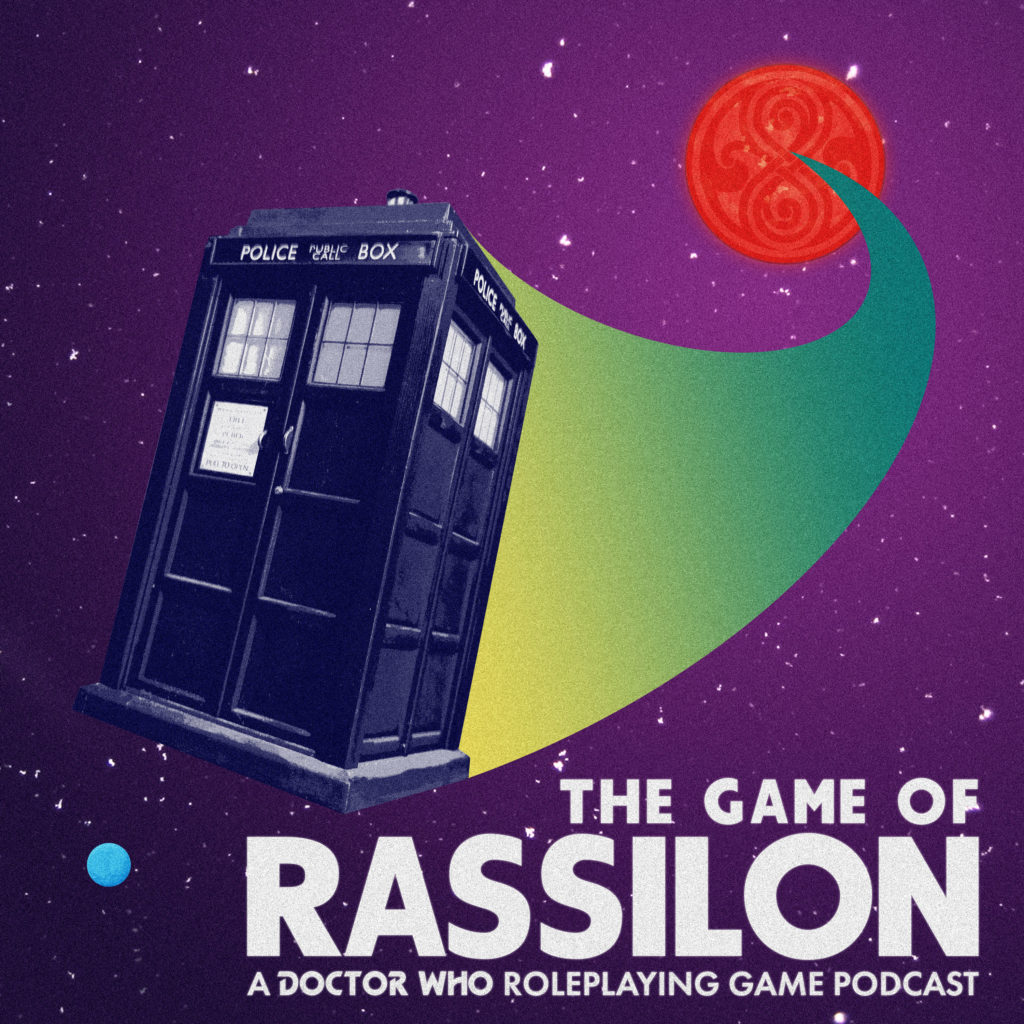 Bummed about the lack of new Doctor Who in 2019? Worry ye not, we've got you covered: Announcing The Game of Rassilon, a Doctor Who Roleplaying Game podcast – unique Doctor Who adventures, one roll at a time.
The Game of Rassilon is one of those "actual-play" podcasts, except instead of playing D&D or Pathfinder we're playing the Doctor Who Roleplaying Game by Cubicle 7. Telling stories with a brand-new Doctor exploring time and space with a crew of unlikely companions, with an emphasis on great stories and, we hope, big laughs.
We'll be announcing more about the players, as well as the characters they'll be playing, over the next week. In the meantime, the podcast launches on January 16th. You can sign up to be notified when the first episode drops at TheGameOfRassilon.com.