Jump Leads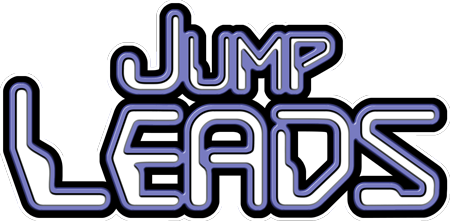 Launched in July 2007, Jump Leads is a scifi-comedy webcomic with a very British sensibility, co-created by myself and Russian artist JjAR. It follows the misadventures of Meaney and Llewellyn, two trainees in the Lead Service – a self-appointed reality police that dispatches officers to parallel universes to right wrongs and ensure everything in the multiverse is as it should be.
However, their first field training exercise doesn't quite go according to plan, and they find themselves they are lost in the multiverse, stuck travelling to parallel worlds and unable to return home.
Head over to Jump-Leads.com to read the comic!
Praise for Jump Leads
"Jump Leads is a great strip with amazing art. A keeper!" – Kris Straub (chainsawsuit, Blamimation, Kris and Scott's Scott and Kris Show)
"Jump Leads is by far my fave sci-fi webcomic out there. The writing and art are spot on and I just love the depth in which the universe you're creating here just lives and breathes." – Dave Reddick (Legend of Bill, Garfield)
"…a top-notch sci-fi webcomic" – Krishna Sadasivam (PC Weenies)