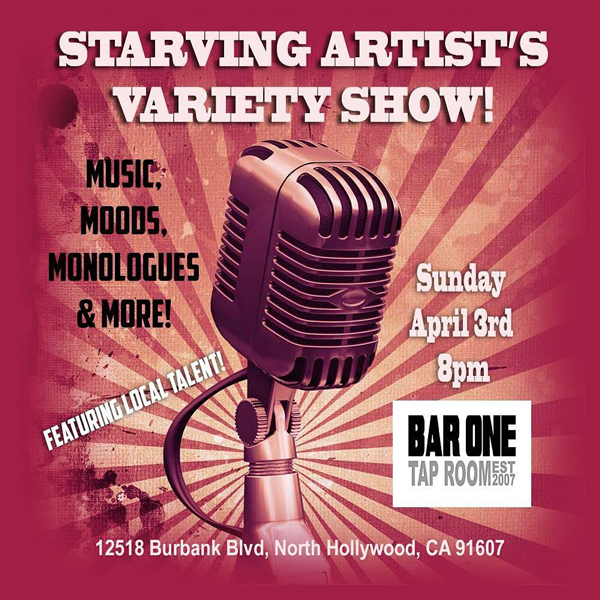 If you've been wanting to see me perform stand-up but haven't wanted to do things like pay for it, you're in luck! I'm performing at the Starving Artist's Variety Show at the Bar ONE Tap Room in North Hollywood on April 3rd!
From the Facebook event page:
This is a VARIETY SHOW and anything goes! Come out and support the artist in your neighborhood.

Yes there will be a tip jar for the artists so bring that coffee money! Spare change! Support local talent!!
They're also looking for additional performers for the night, so if you're interested head over to the Facebook event and shoot them a message.